Award Winning Firm
Our Locations

Lawyers
See What Our Clients Say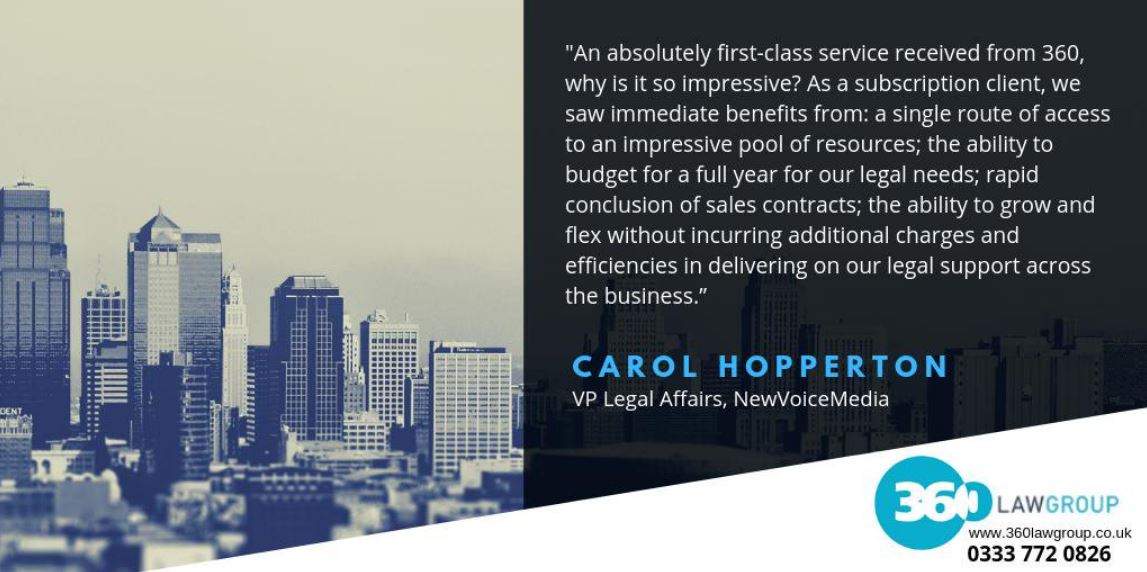 Under the Umberella of 360 Law Group
Download our Subscription Legal Services Brochure
►
The Legal Services Industry Has Changed
The last decade has seen the start of reform in the legal profession, with regulators simplifying their processes and removing barriers to market entry to make way for fresh players in the industry. The Legal Services Act 2007 saw the introduction of alternative business structures (ABS). Where previously, only qualified lawyers could own law firms, this new business model allowed non-lawyers take ownership. The Act was a result of a review of the regulatory framework for legal services in England and Wales by Sir David Clementi in 2004.
The review found that, in the main, law firms significantly overcharge for their services, as regulatory control meant a lack of competition in the market. Ultimately, deregulation allowed for greater competition in the market. The Act set out only six restricted areas of law that must be practised by a regulated firm, the most significant being litigation – all other areas of law can be practised in an unregulated capacity. Regulatory reform also allowed law firms to harness innovative legal technology to increase efficiencies and drive down costs.
How We Took Advantage of the Legal Services Act
360 Law Group was one of the first law firms in the UK to take full advantage of the Act. Not only did we choose to provide legal services on both a regulated and unregulated basis, but we developed a variety of innovative pricing models, including our market leading "Subscription Legal Services" where companies can obtain commercial contracts and/or employment law advice and services, in the UK and overseas for a single monthly fee, that is usually less than they can employ a single lawyer at in the UK, and where fees do not increase for 12 months irrespective of increases in workload.  
We are the only law firm in the UK to provide Subscription Legal Services on a global basis. Additionally, Subscription Legal Services Members can take advantage of our preferential "Member Rate" for all other business law services that they might require. In all cases, we provide realistically low unregulated hourly rate fees; or capped regulated fees. Our sophisticated, secure cloud-based infrastructure allows our lawyers to deliver legal services to anyone, anywhere on earth in an extremely cost effective manner, allowing us to provide you, our valued clients, with high quality legal services, provided by experienced lawyers, at a very realistic price.

FREE Legal Health Check
Sign up here for a free, no obligation legal review. We will discuss your needs and offer you a proposal based on the information you provide.
FREE Legal Health Check

Join Our Newsletter
Sign up here to register for regular Insights on the key topics that concern you. Our Newsletter will contain important information that you need to be aware of.
Sign up